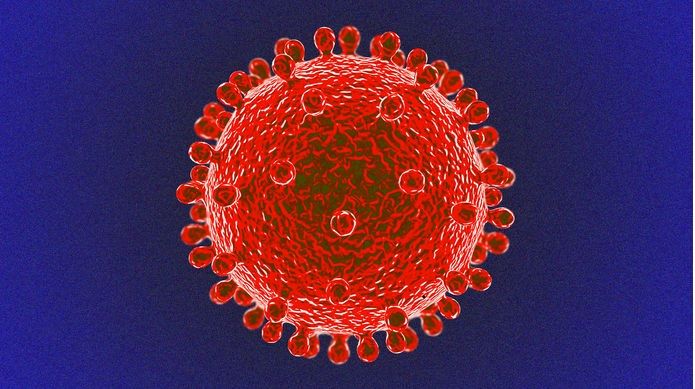 Infection control advice for the population of Måsøy municipality
With increasing vaccination coverage in the population and a new phase of the pandemic, many infection control measures for the population have been removed. This phase is called "normal daily life with increased preparedness". The general infection control advice such as staying home when you are ill and having good cough etiquette and hand hygiene still applies.
General infection control advice that applies to all
Everyone who is ill should stay at home and have a low threshold for being tested. This also applies to people who are vaccinated and protected.
If you have a negative test, have mild respiratory symptoms and are in good shape, you can go to work after clarification with your employer.
If you are a healthcare professional, you should wear a face mask in contact with patients until you are asymptomatic.
Keep a physical distance from others where possible in the public space, preferably one meter
Consider using a face mask if it is not possible to keep a distance of at least one meter indoors in the public space
Consider working from home whenever possible
Reduce the number of close contact.
The following people are recommended to test themselves:
Anyone with newly-arisen respiratory tract symptoms or other symptoms of COVID-19, regardless of vaccination status
Partially vaccinated household members or equivalent close contacts to the infected person
Other unvaccinated close contacts
If you test positive with a rapid antigen test, it is recommended to take a PCR test to confirm the test result.
Isolation in case of infection
It is a requirement that people who have been confirmed infected with COVID-19 must isolate themselves. This also applies to people who are vaccinated and protected.
National guidelines from November 17th also includes;
- It is required that unvaccinated household members or equivalently close contacts to someone who is infected test themselves, either daily with a rapid antigen test or every 2nd day with a PCR for a total of 7 days.
Vaccinated household members or equivalently close contacts to someone who is infected are recommended to test themselves twice within the same period.
All household members or equivalently close contacts under the age of 18 are recommended to follow the same schedule as the unvaccinated household members.
For health personnel there are additional requirements;
Unvaccinated health personnel should test themselves twice per week and use a face mask.
All health personnel should use a face mask until 10 days after the last exposure (10 days after the infected household member is asymptomatic and out of isolation).
In Måsøy municipality, we have so far had low infection rates, but we see that the infection has increased significantly in the nearby municipalities in the last 14 days. The purpose of adopting local measures beyond the national guidelines is to prevent and limit the spread of the infection and ensure the maintenance of sufficient capacity in the health and care service during periods when infection rates nationally or locally are rising.
Locally, we have therefore adopted further measures;
- Employees and visitors to Daltun and the nursing home/ health care center who have not been fully vaccinated must wear infection control equipment in contact with patients.
- All employees in the health care sector, both vaccinated and unvaccinated, with patient contact must take a rapid antigen test weekly. These are distributed to the departments.
We have not yet introduced general contact-reducing measures such as the use of face masks at indoor events or restrictions to the number of participants, but this may be introduced at a later date if the infection rate increases locally.
However, the organizers are recommended to keep an overview of participants as well as to inform about general infection control advice such as good hand hygiene and to stay at home if you have respiratory symptoms.
After introducing the "normal daily life with increased preparedness" phase, there is a high threshold for introducing measures that affect children and young people as they have a low disease burden (few symptoms).
The test center is located behind COOP Havøysund and has the following opening hours:
Monday to Friday at 12pm, with the exception of Wednesdays when the opening hour is 4pm.
Rapid antigen tests can not be stored in cold circumstances and are given out when the test centre opens.
On Saturdays and Sundays rapid antigen tests are given out at 1pm.
The next vaccination date will be Tuesday November 30th.
Call 78424100 (8:30am-1pm) to register for the vaccine.
The "COVID-telephone" is operated Monday to Friday 2pm to 3:30pm for advice and guidance.
Municipal emergency management, November 15th 2021